The Cevennes, a beautiful area!
This can be done in the area:
This nice place where many sporting activities are possible is about 2 km away. lescamboux.com/activites

tourismegard.com/ste-cecile-d-andorge/base-nautique-lac-des-camboux
In summer, children can enjoy playing in this water playground with lots of bouncy castles. This is located next to Lake Camboux, near the dam. About 3.5 km from the campsite. Nice place for a day out, with snack bar and recreational lake.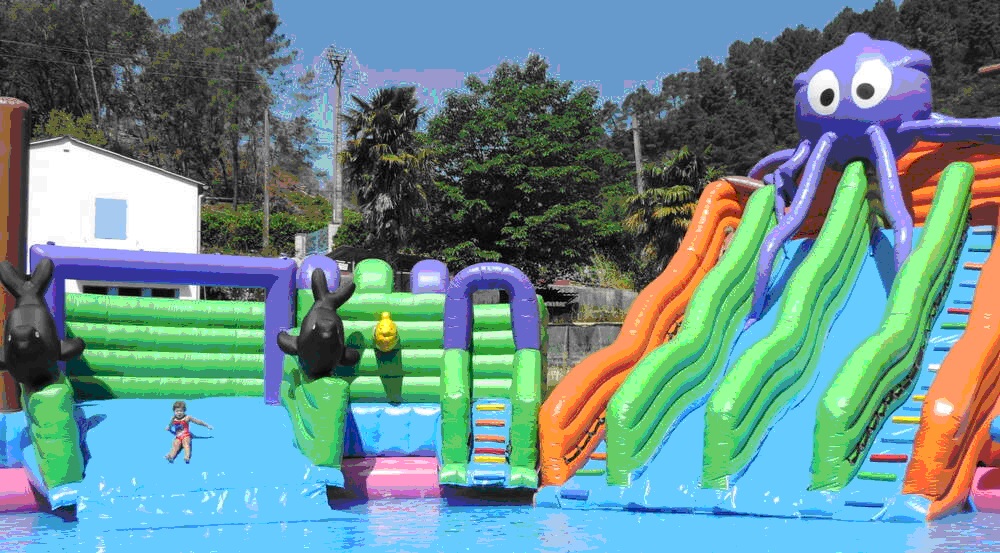 Wonderful hiking with various signposted routes. In the spacious area of Alès, about 15 km from us, there are more than 2000 km of hiking trails. Enough for hours of hiking pleasure ... One of the routes starts a few hundred meters from the campsite.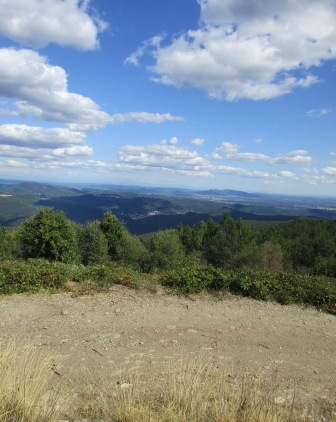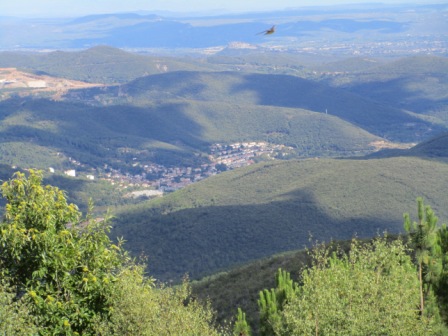 In La Grand Combe there is a market on Wednesday and Saturday. The town is also worth a short visit on other days. The square with the fountains, the big church, le marie ... lagrandcombe.fr/tourisme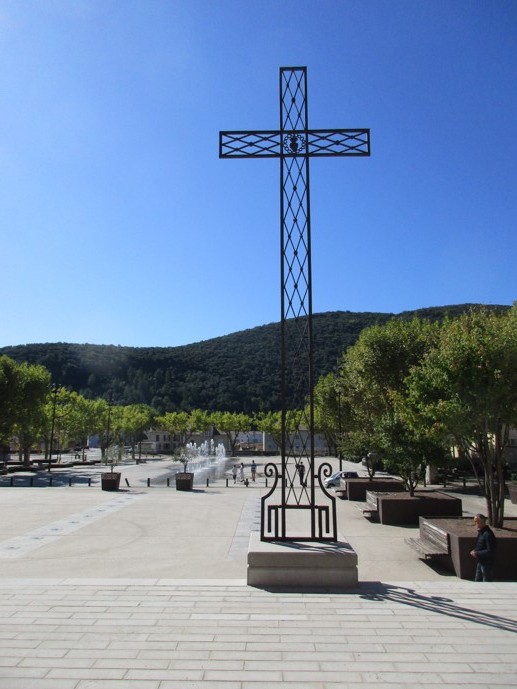 There are church services in La Grand Combe on Sundays. The Protestant church La Fraternité (Unepref, Église Réformée Évangélique), of which we are a member, has a service every Sunday at 10.30 a.m. ere-grandcombe.com
The Roman Catholic church Paroisse La Grand Combe holds a service at 9.30 am, just like on Saturday at 6 pm. There are of course several church services to visit in the area.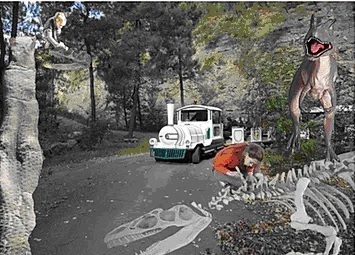 The Dinopedia, together with the fossil forest, is unique in France. If your (grand) children like dinosaurs, you should definitely visit this place! (4 km) dinopedia-parc.fr
Also visiting the museum about the former mining is possible.maison-du-mineur.com
In terms of tree climbing parks, you can choose from various options:
A little to the north of us is a beautiful tree climbing park, Parc Aventure "le Grand Bois" in Molières Sur Cèze, with the possibility to fly over a valley with a zip line of no less than 320 meters!

There is also a tree climbing park in Bagard, south of our campsite.
Prefer something more spectacular: Viewing the Cevennes from the air is an option at Parapente Sud. (35 km from the campsite) parapente-sud.com
Alès is a larger city, with naturally more things to do and see. france-voyage.com/frankrijk-toerisme/ales-1441.htm
ales.fr/sortir-bouger/

Fancy excitement and adventure, speed and racing? Then you can go to the Alès race track, Pôle Mécanique, about 15 km away from the campsite. Karting, motorcycle and car races possible. pole-mecanique.fr/nos-circuits/circuit-karting/
A little further away is Nimes , definitely worth a visit. Some things you should not miss: Les Arènes, Maison Carrée and Jardin De La Fontaine. Click on the link and find much more beautiful things, also information about group visits with a guide.
nimes-tourisme.com/en/things-to-see-and-do/visits.html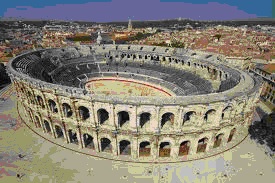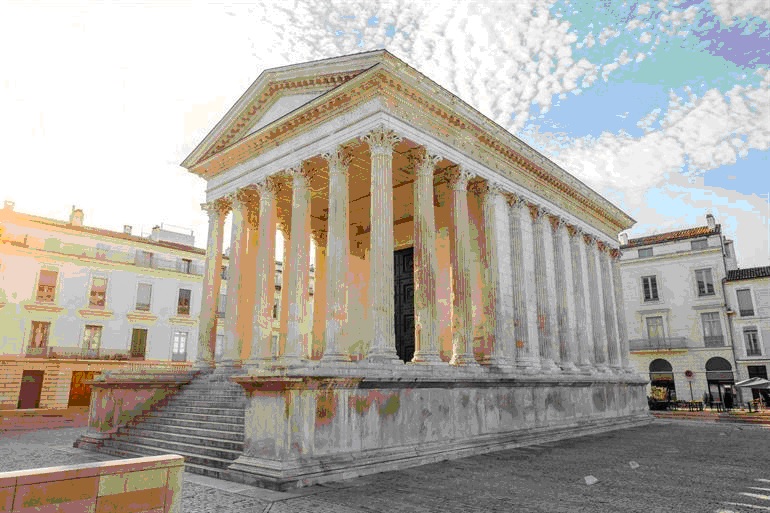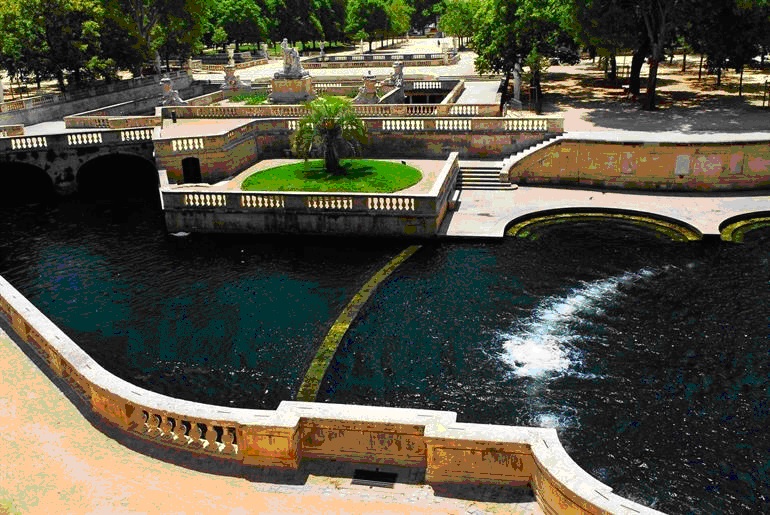 A beautiful medieval village Vézénobres, vezenobres.fr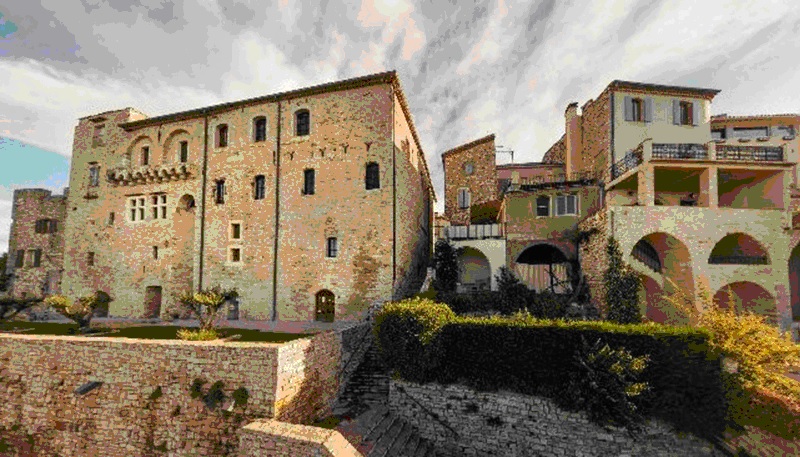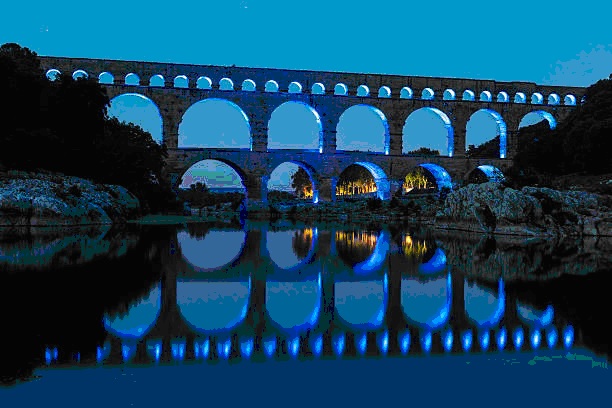 The Pont du Gard, which is on every 5 euro banknote, must of course also be visited. Part of the water that flows under this world-famous bridge first flowed past our campsite. The structure was made by the Romans, it was finished in 52 AD. It is not for nothing that it is on the UNESCO World Heritage List. The Pont du Gard is really worth a visit!

pontdugard.fr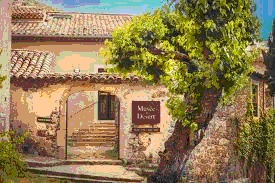 The Cévennes are also a region well known to Protestant Huguenots. The Desert Museum in Mialet, near Anduze provides more information. Information available in several languages!
museedudesert.com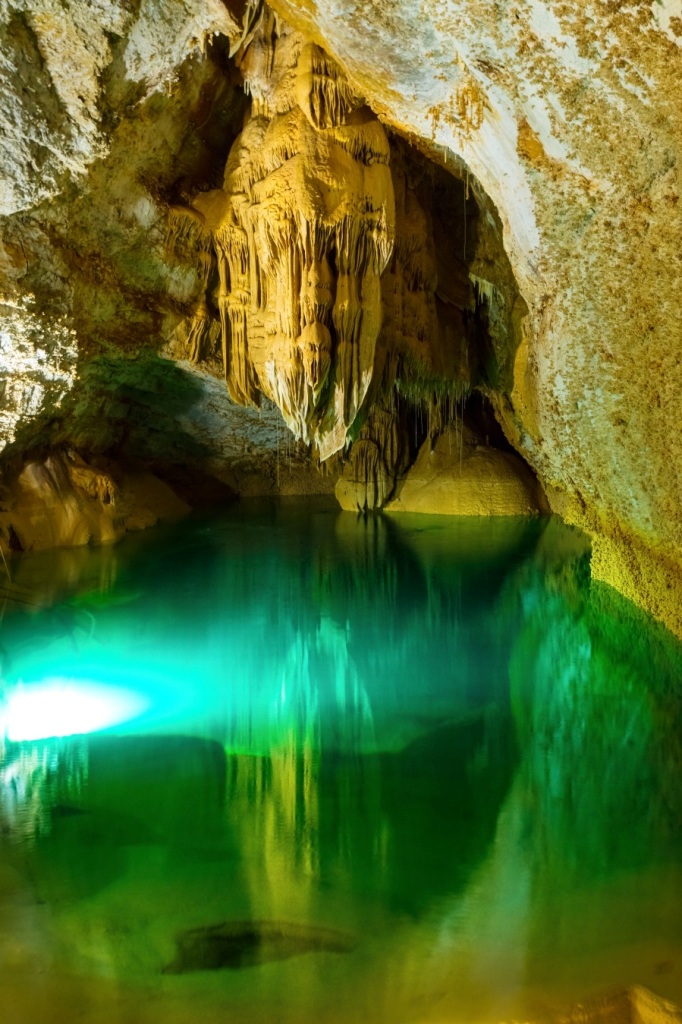 You will be surprised in the Trabuc caves. Listen to the guide who knows a lot about the tour and enjoy all the beautiful underground things. grotte-de-trabuc.com
Of course there is much more possible, feel free to inquire at the reception for great ideas. You can also find information at this location: cevennes-tourisme.fr There is plenty to do, and one vacation is probably not enough to do everything, you can come back as often as you want...